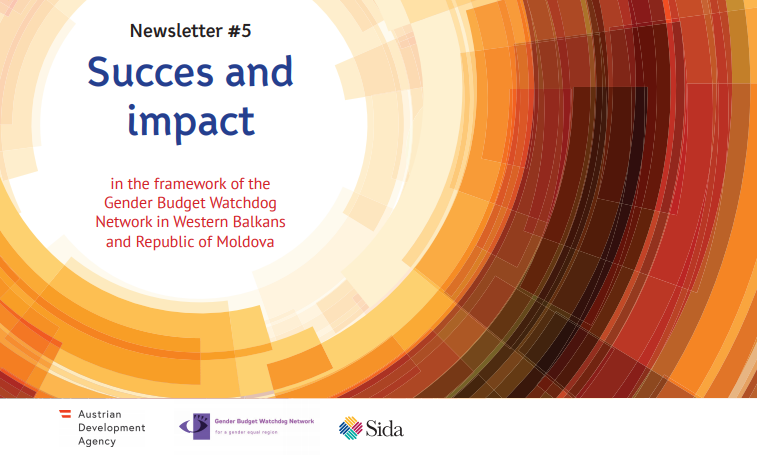 Before we go to well deserved vacation, take a closer look in Gender Budget Watchdog Network Newsletter which takes account of the success of our advocacy efforts on realization of SDG5c1 indicator "Proportion of countries with systems to track and make public allocations for gender equality". We are extremely proud that progress is observed in all of the seven target countries especially in terms of transparency and accountability of public allocations for gender equality.
In this Newsletter we inform of this progress as we keep watching, researching, analyzing and advocating for Gender Budgets!
You can read the newsletter here.